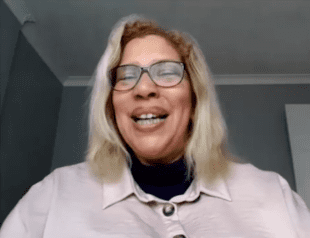 This week, we are sharing our new Government Internal Audit Agency (GIAA) recruitment video. As the Head of Human Resources at the Agency, I'm very proud of this short film because it was a team effort that I feel gives a real sense of what it's like to be part of our organisation. I can't deny it, I get quite emotional when I watch it back!
The reason why the video has such on impact on me is because I believe passionately that a more diverse and inclusive organisation leads to better outcomes – for our people, our customers and the wider public.
Our objective when we put this video together was to share the stories of the people who make up the Agency. We wanted to celebrate the range of life and work experiences, and skills we all bring with us from our diverse backgrounds. We also wanted to celebrate, unapologetically and proudly, the breadth of opportunities that the GIAA and the wider Civil Service offers.
As an example, here's my story. As you'll see in the video, I didn't attend university and I don't have a degree: not because I didn't want to - I wanted to be a teacher - but because my mum couldn't afford it. I felt that limited my career possibilities, but in the Civil Service there are many opportunities to progress and using these I'm now in a senior role in the GIAA where I can influence positive change.
My career path is by no means unique. There are plenty of examples of other colleagues in the Agency who have been able to fulfil their aspirations through less traditional routes because someone believed in their ability and gave them a fair chance.
Diversity and Inclusion, including social mobility, is a priority in the Agency and across the Civil Service. People sometimes say they need to feel inspired and empowered before having the confidence to apply for certain jobs. It's all about representation. If you can see someone like you where you want to be it's easier to believe that you can get there too.
I am really proud that we are showcasing the talented people in the GIAA, based across the country, demonstrating that everyone is welcome in the Agency. We are committed to continue attracting and nurturing the talent and skills that we need to thrive.
We're improving our representation, inclusion and belonging through recruitment as part of our bigger plan to ensure that our teams not only represent our customers across government, but the wider public too.
Please watch the video below, I hope it will give you an insight into who we are as an Agency. For more information visit our Working for Us page and find our latest opportunities on Civil Service Jobs.