People are at the heart of the Government Internal Audit Agency (GIAA), and there is a good reason for that. We believe that by unleashing our people's talent and confidence, we enable our Agency to achieve our shared goals.
During our recent Learning at Work Week, which ran from 17 to 23 May 2021, we had an opportunity to reflect on this year's theme that we are "Made to Learn," which focussed on our capacity to learn and adapt.
We are committed to enabling everyone to develop and progress in their career of choice. We also realise that people and their aspirations may change during their working lives, which is why we need to be able to adapt by offering some flexibility.
Our colleague Ryan Auer represents a great example of how providing flexibility can create an opportunity for a new career path. Ryan started working in the GIAA as a Business Administration apprentice and is now a trainee internal auditor.
This is Ryan's story: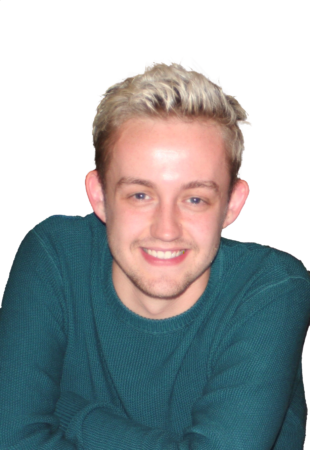 "Hello, my name is Ryan and I'm a Chartered Institute of Public Finance and Accountancy (CIPFA) apprentice with the Government Internal Audit Agency (GIAA). I am currently studying towards a Level 7 Accountancy qualification.
I am a Trainee Auditor in our Centre of Government group within the Agency. Our group's customers include the Cabinet Office and HM Treasury, so the role and subject matter can vary hugely from customer to customer.
I joined the agency in 2018 as a Business Support Officer. In that role, I provided administrative and support services as a Personal Assistant to one of our operational directors. At this point, I was finishing a Level 4 Business Administration Apprenticeship, which I'd started in a previous role outside the Civil Service. When I completed that qualification, I realised I wanted more.
I asked about transferring over to the CIPFA qualification as I was aware of trainee auditors studying for that at the time. The response to my requests wasn't an immediate "yes", but I didn't give up.
Working with my then-line manager, we identified a team that was happy to take me on the journey into internal audit that I am now on.
I agreed my new study arrangements with our Human Resources and Learning and Development team, and now, nearly two years later, I haven't looked back.
Throughout my training my manager and team have provided support and guidance. I have been supported through my line management chain in the Centre of Government group. They have shown me the basics of internal audit and helped me to develop my skills so I can now complete more complex work. I feel that their guidance, and the experiences and knowledge they are sharing with me are really providing a great foundation for a fantastic career.
Until I joined the Agency, I hadn't considered that a career in internal audit was something that would be possible. I didn't think I had the experience needed for a finance role. Joining GIAA changed all that.
I am the first person in the GIAA to transition from business support to internal audit. I hope that my journey, and story, opens the door for other colleagues in the agency who may want to follow a similar path.
Call me a ground-breaker if you like, but I hope that by going first I've made it a bit easier for others.
I'm proud of what I've achieved to date. I am equally proud that I have proved what can be achieved with determination. I believe that if you want it, you can get it if you work hard enough.
My final words of advice, based on what I have learned from this experience? Simple, if you don't ask, you don't get!"