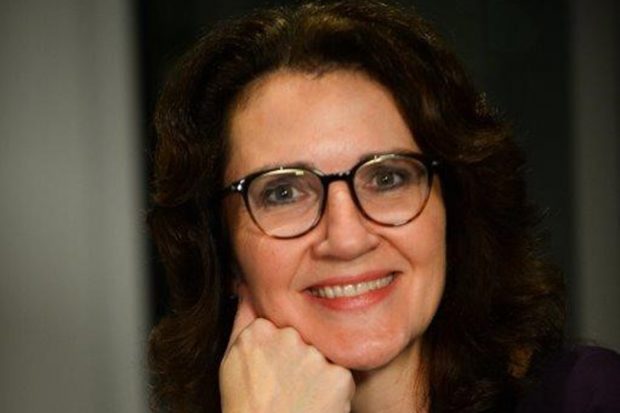 It's so wonderful to be launching our new blog to coincide with International Women's Day. It's a great opportunity for me to talk about the Government Internal Audit Agency's achievements on diversity, our attractive employment offer and particularly what we have done to support our people over this past very difficult year.
Who are we? We are a group of professionals committed to our vision of supporting better outcomes through the insights we bring to government – better insights, better outcomes. Our internal audit and counter fraud and investigation teams, supported by our corporate teams, including HR, finance, governance and IT professionals, are committed to excellent customer service.
Our strength is that our services are provided by government for government, we share public service values, we are trusted and independent, giving us unrivalled access to a fascinating array of subject matter.
What is our offer? Our aim is to attract and develop diverse talent with working arrangements that suit today's world. Our flexible working offer is taken up by men and women across the agency, including at senior levels, as is part-time working. We want our people to find the work life balance that suits them, enabling them to unleash their talent.
We seek different perspectives, backgrounds and experiences. As our vision says, "including different voices is what makes us strong". At the beginning of this year 49% of senior civil servants in our organisation are women, 20% of our people identified as Black, Asian or Other Minority Ethnic with 12% at senior levels, and following recent appointments we now have an equal number of female and male board directors.
We know we have more to do, as does the internal audit profession more widely – latest figures from the Chartered Institute of Internal Auditors (IIA) reveal that 42% of chartered IIA members are women, and only 30% of FTSE 350 chief audit executives are women. We are working actively to reduce our gender pay gap and are implementing our reviewed diversity and inclusion strategy to make further inroads into representation, inclusion and sense of belonging.
What about our response to COVID-19? The pandemic has affected us all in different ways, at different times. We have put wellbeing at the forefront of our response, anticipating and responding to the needs of our people. They are able to combine flexible working with special leave and other leave arrangements so that our people can work and manage their other commitments, including home schooling. My fortnightly webinars have focussed on our people, and our regular checking-in surveys ensure we are being responsive to evolving needs.
Feedback tells us that this has all contributed to a sense of community in our organisation. We continue to put our values at the heart of all we do, acting professionally, respectfully, collaboratively, and being trustworthy and principled. At our conference last year, held entirely online, our Values Awards celebrated those in our agency who have gone out of their way to support our customers and their colleagues, embodying our values – they have been an inspiration.
It has been an incredible time in our personal and professional lives. Whilst it would be unrealistic for us to try to fix all the stresses and concerns triggered by the pandemic's impact, we have strived to make our people's working lives more comfortable and we hope the support offered has made life a little easier. Of course, we want to learn from this experience and, in consultation with our people, we are thinking about what has worked well over the past year, and which work practices might enhance our business into the future. I look forward to keeping you updated.